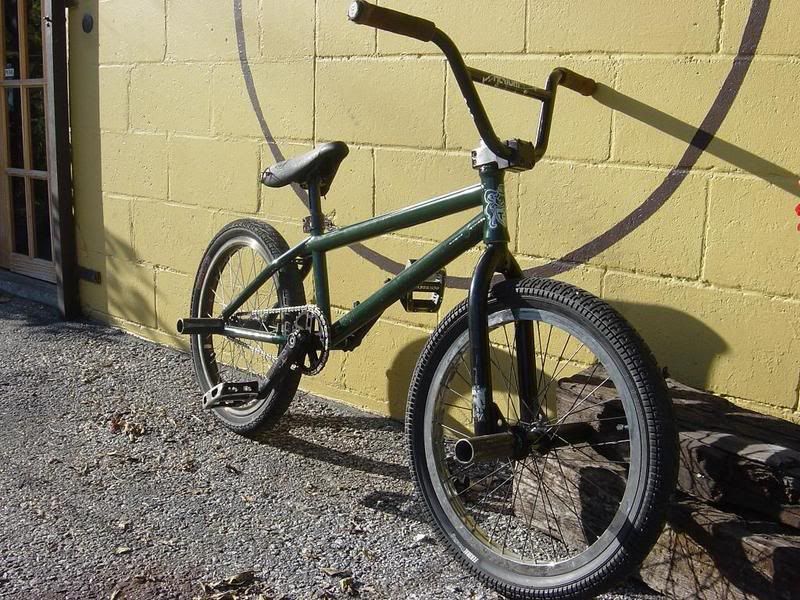 Frame: T1 2006 Garrett Byrnes Sucka!
Bars: WTP Helium
Fork: Old Macneil ID
Stem: Redneck Light
Headset: FSA Internal
Front Wheel: Hazard laced to Hazard Light rims 14 mm
Back Wheel: Profile SS 14 mm 13 tooth, I can't remember the rim.
Chain: KMC 710 light
Sprocket: Tree 33 tooth
Seat: Primo Balance
Seat Post: Fit
Seat post clamp: Kink double bolt (1999!)
Pedals: Odyssey Cielinski (sp?)
Cranks: Demolitions that don't seem to want to break.
Front tire: Federal
Back tire: Animal GLH
Pegs: Odyssey Jpeg
Weight: probably around 29 pounds, but who cares anyway?

I think that's it? I just put it together two days ago after riding another frame for only a month. I love winning contests.